Inter-Species Experiential Learning & Equine Welfare Advocacy
---
ROOTS Institute Faculty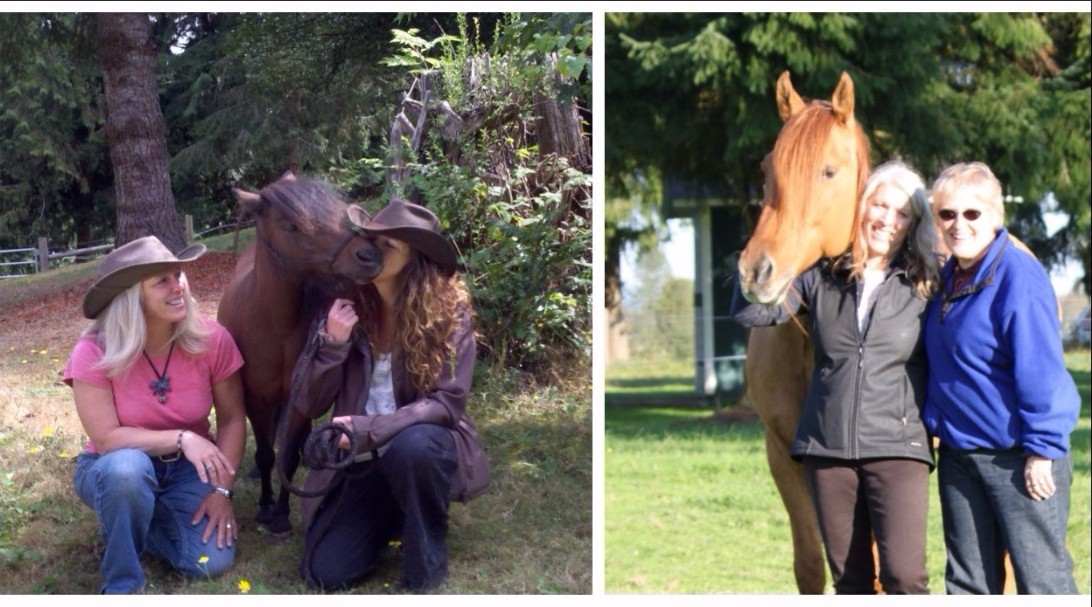 Drea, Izzy & Hannah teaching together 2011 - Montana, Drea & Brenda teaching together 2013.
The ROOTS team is a passionate professional cohort with over half a century combined experience in human services, social work, psychotherapy, working with youth, teens, nuero-diversity, trauma, coaching, working with horses, humane education, teaching students and training professionals, rescuing, rehabilitating and protecting nonhuman animals. 
We are dedicated to teaching and mentoring the next generation of human-nonhuman animal interaction facilitators, specifically equine experiential learning and psychotherapy facilitators. A generation that redefines inter-species relationship as one that is mutually beneficial and equally mindful of individual needs, rights and agency. A generation of facilitators committed to healing human and nonhuman animals alike.
---
ROOTS Institute Faculty Team:
In Alphabetical Order: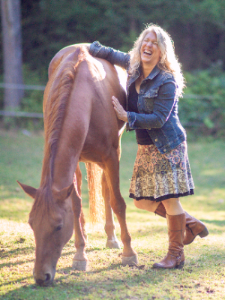 ---
Drea Bowen, BCC – WA State
"Between stimulus and response there is a space. In that space is our power to choose our response. In our response lies our growth and our freedom." (Viktor Frankl)
Drea is a Board Certified Life Coach and certified Health Coach, Circle of Life Group Coach, H.E.A.L Model™ Equine Facilitated Learning Facilitator, Equine Touch and Healing Touch for Animals certified. She holds an Advanced Psychology undergraduate degree with an emphasis in Trans-species Psychology, an emerging field that integrates psychology, neuroscience, ethology and ecology, to better understand our relationship to other animals. She is currently a clinical social work graduate student candidate.
Founder of Drea Bowen Coaching LLC, R.E.A.L. Principles for Mutual Horse-Human Connection, Founder of One Heart Wild Education Sanctuary & ROOTS Institute, 501c3 nonprofit. Former H.E.A.L. Model™ Designated Instructor.
Drea is an author, speaker, and trainer with over twenty five years in business and human resource management, coaching and a lifetime in observation and relationship with nonhuman animals wild and domestic. A horsewoman who has trained, competed, rescued, rehabbed and worked in relationship with horses throughout her life.
ROOTS Institute represents an imperative to change the paradigm in how we educate animal/equine assisted therapeutic facilitators and to advocate for the horses and other animals we work with through mutual benefit in relationship: "We know too much today to justify taking a gain for a human client at the expense of a horse or other animal emotionally or physically."
"I am impressed with Drea's ability to weave various theory, empirical results, and practice into efforts that put her on the leading edge of this new and growing sub-discipline within psychology and health care. As anxiety is ubiquitous within the human experience (and is growing more common among the American public), equine-assisted treatment for a wide variety of psycho-social concerns becomes increasingly important. While I was skeptical of this material when first approached about it over a decade ago, I have become very supportive of work that teaches the emotional and social intelligence that has become a greater hallmark of success in life. Drea taught me a tremendous amount that I can add to my future teaching and advocacy regarding psychological health."
Mark A. Hurst, Ph.D., Clinical Psychologist
Psychology Faculty
The Evergreen State College
"Drea's compassionate regard for horses and for people creates the possibility of a dynamic relationship, one I call "relationship in movement." I watched and observed her creating that triad of partnership between herself, the horse and her client or student from the calm and centered place of connection, to an active and engaged form of consensual leadership.
Her ability to coach the client and the horse from a place of yin connection to yang action I find rare in the field of equine facilitated learning. I will continue to refer clients to her and look forward to our co-creations in the future."
Kathleen Barry Ingram, M.A.
International EFLP Trainer, Speaker, Author
Co-Founder of Epona Equestrian Services with Linda Kohanov
Hi Drea,
"Thank you for encouraging mutuality within our relationship with horses. It was fun and interesting to go out to my herd and practice what I learned. There is one horse that is usually a little shy and does not walk up to people. He was the first one to come to me and just hung out next to me. We just stood there together enjoying each other's company. It was a special moment. I would have stood there for a while but the rain chased me away. He now comes up to me and I just let him give me a nose bump. He does not like to be petted so now I just stand next to him and let him lick and smell me. It's hard not to reach out and touch. But just being close to him feels good.
I had a field trip of special needs kids come out to the ranch on Wednesday. Five of them. One of the mares was having a hard time settling down with one of the participants. I asked the little girl to talk to Tula and tell her that her behavior was scaring her and that she wanted her to have a great time with her and if she would help her get over her fear. It was amazing! Tula settled down and became very calm. The little girl was able to groom her, and ride her. That little girl who had braces on her feet wanted to stop riding and get off so she and Tula could walk around together! It was very cool to see those two make a connection. She made the biggest transition in her group. I just wanted to share that story with you. I knew you would like to hear how you helped us. Thanks again for being you."
Kelly Rose
Hawks Ridge Ranch
Hudson WI
---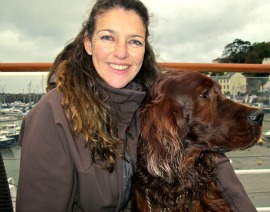 Hannah Clarke BA (hons) BA (hons), PGCE, MASC (P.Th) - England
"There are two things that we need to promote for our children. The 1st is roots the other is wings." (Hannah Clarke) 
Hannah is a Psychotherapist and certified Educator, Youth and Community Worker and H.E.A.L Model™ Equine Facilitated Learning Facilitator. Author and trainer of Level 1-3 Certificates in Therapeutic Skills which hold Ofqual accreditation; experiential courses aimed to enable professionals to deepen their understanding and further develop their skills in working with young people & adults in relation to their mental and emotional health.
Author of Making Friends – Supporting people with autism to make friends, have fun and share their unique brilliance. She is an Associate of the Romanian Psychology College and a visiting lecturer for ARPI (Romanian Institute for Integrative Psychotherapy). She is also a trustee for the National Autistic Society Gloucestershire Branch, a supervisor for the YMCA George Williams College in London and an affiliate of Williams Independent Pyschological Consultancy.
Hannah has twenty years of experience working with youth and vulnerable adults in England and Europe; leading social programs for young people on the autism spectrum and with other developmental needs. Hannah is Clinical Lead for Headspace Therapeutic Services charity in Gloucestershire UK. 
---
"Hannah Clarke is a highly motivated, enthusiastic professional who has taken the needs of young people with autism spectrum conditions to heart and produced an ethos of trust and relaxation enabling them to progress in areas that for some have remained throughout their school lives as unattainable. Her warmth and commitment to enhancing the lives of young people with autism comes through and much can be gained by parents and professionals from her practical support and skill."
Gay Waters B. Phil (Ed), Chair Inclusion Project,
Vice Chair Autism Jersey, retired Head of Forum School, Dorset, UK
"I know Hannah well from her work in Jersey with young people with autism and other developmental disabilities. Her work was of critical importance to the young people she served and to their families. She is a passionate advocate for her work and ensures the needs of her groups are recognized. She provided thoughtful leadership and was creative in resolving the many challenges around resources and logistics. I commend Hannah for her outstanding work in the field of neuro-diversity."
Richard Mills, Director of Research, The National Autistic Society,
Research Director, Research Autism
---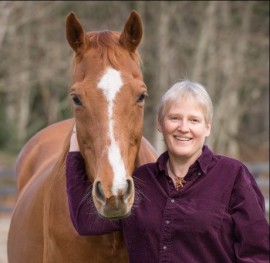 Brenda Newell, LICSW – WA State
"You must be the change you wish to see in the world." (Gandhi)
Brenda is a Licensed Independent Clinical Social Worker, certified Children's Mental Health Specialist, H.E.A.L Model™ Equine Facilitated Psychotherapy, and Sexual Minorities and Gender Specialist.
Founder of Rainbow Counseling & Equine Connections, LLC, providing private practice and equine experiential learning and psychotherapy services. Clinical Director for One Heart Wild Education Sanctuary providing inter-species experiential learning and therapy services. Conference speaker and educator.
As a social worker, Brenda has provided twenty years of service to the Gay, Lesbian, Bisexual, and Transgender (LGBT) community, individuals impacted by abuse and violence, individuals living with HIV/AIDS, support for significant life transitions, holistic approaches to wellness and connecting humans with horses and other nonhuman animals; increasing self-awareness, emotional healing, empowerment and resiliency.
---
ROOTS Institute Advisory Faculty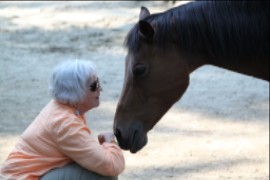 Kathleen brings over 30 years of experience in mental health counseling, non-profit services, marketing and communications in the health care industry, and equine facilitated learning faciltitator training. She is past executive director of San Juan United Way, corporate director of marketing and intake at Sierra Tucson Treatment Center and has been a board member of several non-profit health care agencies. She did her internship for masters in counseling with Lesley College at Four Corners Mental Health Clinic in New Mexico where she worked with a wide range of cultures and specialized in nonverbal communication with the Native population. 
Kathleen and Linda Kohanov co-created, developed, and taught the Epona apprenticeship program together until 2007 when the ninth class graduated and another group of talented and experienced individuals began their own equine facilitated learning practices.Kathleen continues to teach and train equine facilitated learning facilitators in the United States and Internationally. Kathleen is passionate about teaching facilitators that the horses, as equal partners, can assist the facilitator by modeling congruent messages and behavior, co-creative and consensual leadership, appropriate boundaries, experiencing emotional messages as information, and teaching and educating their human students to live consciously in the present moment. The horses have been among her greatest teachers, and even when she is not working with them directly, she carries them in her heart. These amazing beings constantly guide and teach her and she feels blessed to count them as her friends and companions.